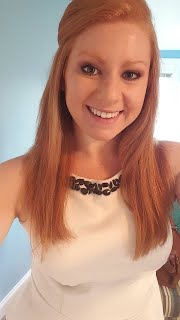 NDLTD announced the winner of the 2015 Innovative ETD Award at ETD 2015, the 18th International Symposium on Electronic Theses and Dissertations (www.etd2015india.in).
Christine Waxstein won the award for her 2012 thesis, "Digital Illustration: The Costume Designer's Process For East Tennessee State University's Spring Dance Concert 2012", available at http://dc.etsu.edu/etd/1504. This thesis was the capstone for her graduate work towards a Master of Arts in Professional Communication at East Tennessee State University, USA.
In her master's thesis, Christine Waxstein documents the research and developmental processes of creating East Tennessee State University's Spring Dance Concert 2012 costume designs and renderings. Her thesis describes design creation from research stage to idea formulation to the conception of costumes using inspirational images, illustrations, performance photos and videos. The show involved a collaboration of many in a compressed timeframe. Incorporating digital technology into the rendering process saved time, expenses, and helped clarify the designer's choices. Christine's thesis details this 2-year study while providing readers with valuable insight into her innovative process.
Technology was not only used throughout her research project, but was also incorporated into the presentation of her study. Christine found an inventive approach to incorporating visual representation of the performance footage from Spring Dance Concert 2012 which showcased the final product of her designs. She embedded YouTube videos into the PDF document of her thesis so that the viewer can watch the clip without being redirected to another site. The web addresses were also listed for the hardcopy version. This was a method not seen previously at East Tennessee State University and is something we found notable about her ETD.
Christine Waxstein's Award Acceptance Video: